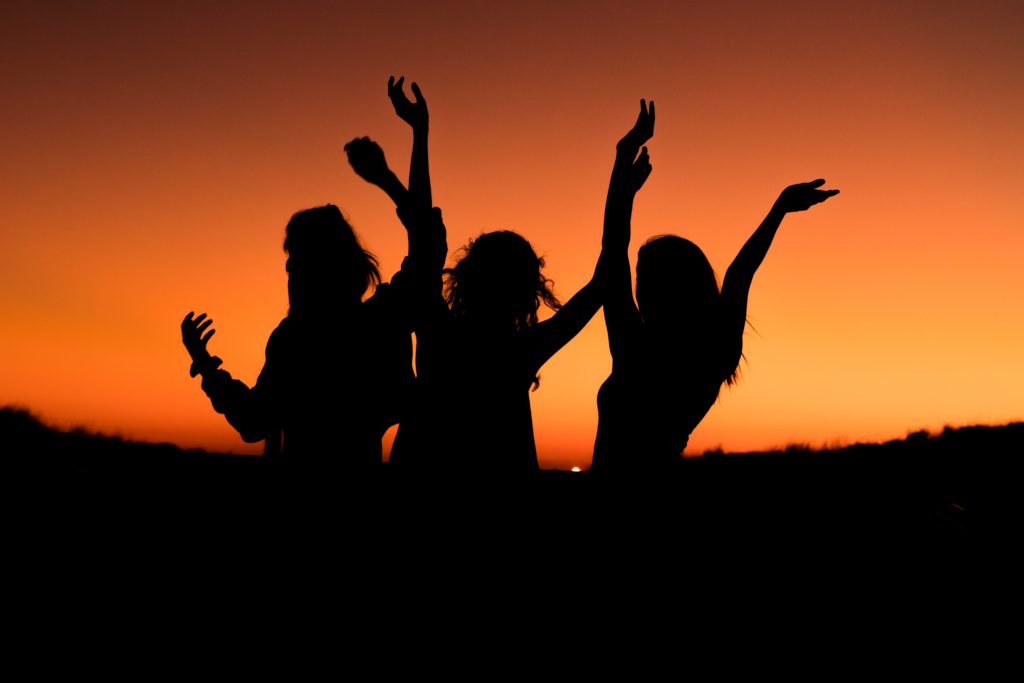 You Have to Be a Good Salesperson To Succeed in Network Marketing or MLM
Being in the network marketing business has never been something that intrigued me.
I loved seeing my friends succeed and go on trips and earn rewards, but it wasn't for me.
Why?
Because I believed that I wasn't good at selling.
And, if I did try to sell something, I wanted to believe in it 100%.
You see, in most mlm (multi-level-marketing) companies, you basically have to be a master salesman OR grow a massive team underneath you to succeed. Growing the team also requires sales skills.
Nope, not for me thanks.
Searching but Not Finding
Over the past few years I have been actively looking for more sources of income. (Read This to See Why)
Reading about so many multi-millionaires suggesting network marketing as a main source of passive income, I was bewildered.
Why did they keep suggesting such a thing? Didn't they know that most people couldn't sell?
Many people are trying hard to succeed in their mlm, but either can't sell or can't compete with others that are more natural at it.
As hard as they try, they seem to lose friends and blow through their warm audience at warp speed.
The system seems rigged.
It's much like asking a monkey, a fish, and an elephant to climb a tree, and whoever gets to the top, wins.
It's unfair. The monkey (the natural seller) will win every time. While the fish and the elephant don't even want to try, knowing it is impossible.
I guess in this scenario, I'd consider myself a fish. I was awesome in my comfort zone, but if I had to leave it I was literally like a fish out of water. I couldn't breathe and didn't last long. I think many people are like that.
Thus far, network marketing has only worked for those that are great at selling. But soon, I will tell you about a new company that will allow you to succeed no matter what kind of "animal" you identify with!
But first, let's talk about the products…
We All Like to Save Money on Things We Are Already Buying
Much of my experience with MLM friends has included things like spa-nights, get together's, and receiving a gift or two for having friends show up to a party. It was fun, but I never felt compelled to sell any of the things that were presented to me.
I bought many of their products and enjoyed them, but…
after seeing the price tags, I pretty much RAN away from most of them asap! lol
I like a good deal.
I think that is a universal thing.
We all like to save money and feel like we are getting the most bang for our buck. Especially when it is something that we are buying anyway.
However, most network marketing products have to be jacked-up because the people selling them need to make money, and so does the company. It's pretty much the only way for them to make money. Sad, but true.
Also, for many of them they have to convince us that their product is superior to the one we already buy. OR, they have to persuade us to buy something we are NOT currently using. Unless their product can solve a problem, many customers do not return.
With Amazon being what it is today, so many of my friends are getting frustrated because the expensive products they sell and love are being sold for cheaper online. They can't compete and it seems unfair.
Do You Believe in What You are Selling?
In addition, I am a firm believer in the fact that if you are going to sell something you should believe in it.
I know a lot of people would disagree with that statement, but for me it is important.
I have a reputation I want to uphold. I am a person of integrity. I love being honest and upright in all on my interactions. People can tell by my face and my tone exactly how I am feeling at any given moment (both a blessing and a curse).
For this reason, I knew that I had to be careful when choosing a product or company to promote. I hate spam. I get annoyed when I feel hounded or like someone is just trying to take advantage of me. It makes me feel icky inside.
After trying multiple products from several upstanding mlm friends and companies, I felt stumped. I hadn't experienced the magic pill that many others had. I was searching, but not finding.
If I was going to jump on the network marketing band-wagon, I knew I had to 100% love and use the product. It had to be something I KNEW was a win-win situation.
My Prayers were Answered With Ibuumerang
Less than a month ago a new opportunity was placed in my lap. When you put a desire out there, the universe delivers. I was dumbfounded by how amazing this deal seemed.
It was a match made in heaven, and love at first sight lol.
The best part?
I didn't have to sell anything!
In fact, instead of selling I could GIVE AWAY FREE SAVINGS to customers!
When a customer saved money using our membership-only platform (to book travel, save on activities and more), I made money off the savings! WHAT??
Yes, I know, it sounds too good to be true. I thought the same thing.
But, I have used the platform several times now and have already saved more than I normally spend in a year! I can easily give away codes and make passive income simply by sharing this amazing deal. I don't have to acquire a team in order to succeed! Yep, you read that right.
In Ibuumerang, you can make money by giving savings (FOR FREE) to customers who are already buying what you're offering. You don't have to SELL and you don't have to recruit!
There is no cache.
They don't even sell your info (I checked!).
We win when you win. Period.
Building a Team Makes it Even More Lucrative
Seeing as how you can make money just giving away codes (called boomerangs), the elephant and the fish can be successful in this mlm.
I don't even know why they call this an mlm however, because it is so very different than all the others. Okay, I take that back… they call it an mlm, because you can still build a team (and have many levels) of income, IF YOU WANT TOO.  I don't really understand that much about the comp plan yet, but I do know that it makes you a TON of money (if you put in the work).
There is nothing like this out there.
And that is exactly how Holton Buggs operates. He creates things for customer amazement.
Who is Holton Buggs?
Only the MOST successful network marketer of all time (making over $110 Million with one product) and our CEO. Why does that matter? Because if you sign up for a business, you want to know and trust the person at the helm. I had never heard of Holton before a few weeks ago, and now I'm a super fan! The more I hear him and see his vision, the more excited I become about this opportunity.
Finally, an mlm that I can stand behind and succeed in.
Want in??? Want to Save on Travel and More?
If you are looking for a great way to make income while you sleep- you are going to want to check this opportunity out. We are already in the top 4 of momentum of all network marketing companies AND the top 10 of ALL fastest growing businesses. And, we just launched in September. The timing is right! If you want in on a ground-floor opportunity that'll have you helping others and making money at the same time, please Watch This
Not interested in the business, but still want the savings? I can hook you up! Just enter this code: 162307  Here  But do it NOW, because this code expires soon! Oh, and another cool thing- by simply activating the code, you feed a starving child! So, thank you for activating today 🙂